Production
Production facilities
We are...just a modest chemical plant full of dedicated people who just perfectly know their business.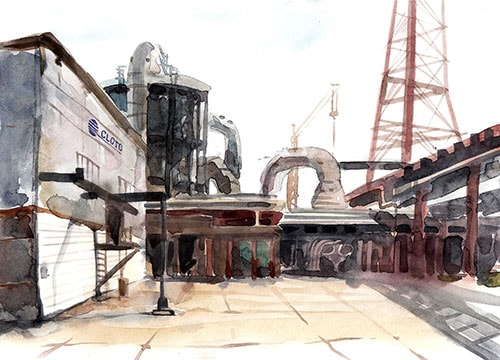 Tall OIl Pitch
Air-blown tall oil pitch, which has a softening point (ring and ball) of 100–
165C is a useful fluid loss additive for well drilling fluids. Tall oil pitch is
available as the residue from the distillation of tall oil. It is largely insoluble in
fatty acids, and soluble in fatty esters, higher alcohols, and sterols.
Johannes Fink. (Petroleum engineer's guide to oilfield chemicals and fluids)
Gulf Professional Publishing, 2012.
GO TO THE BOOK